The Airflow ventilation system renews the air in your home by using outside air, and also promotes air circulation to limit damp. Thanks to its thermodynamic system combined with a double flow heat exchanger, the new outside air is heated or cooled depending on the season. This means that the air in your home is healthier and is constantly renewed at an ideal temperature.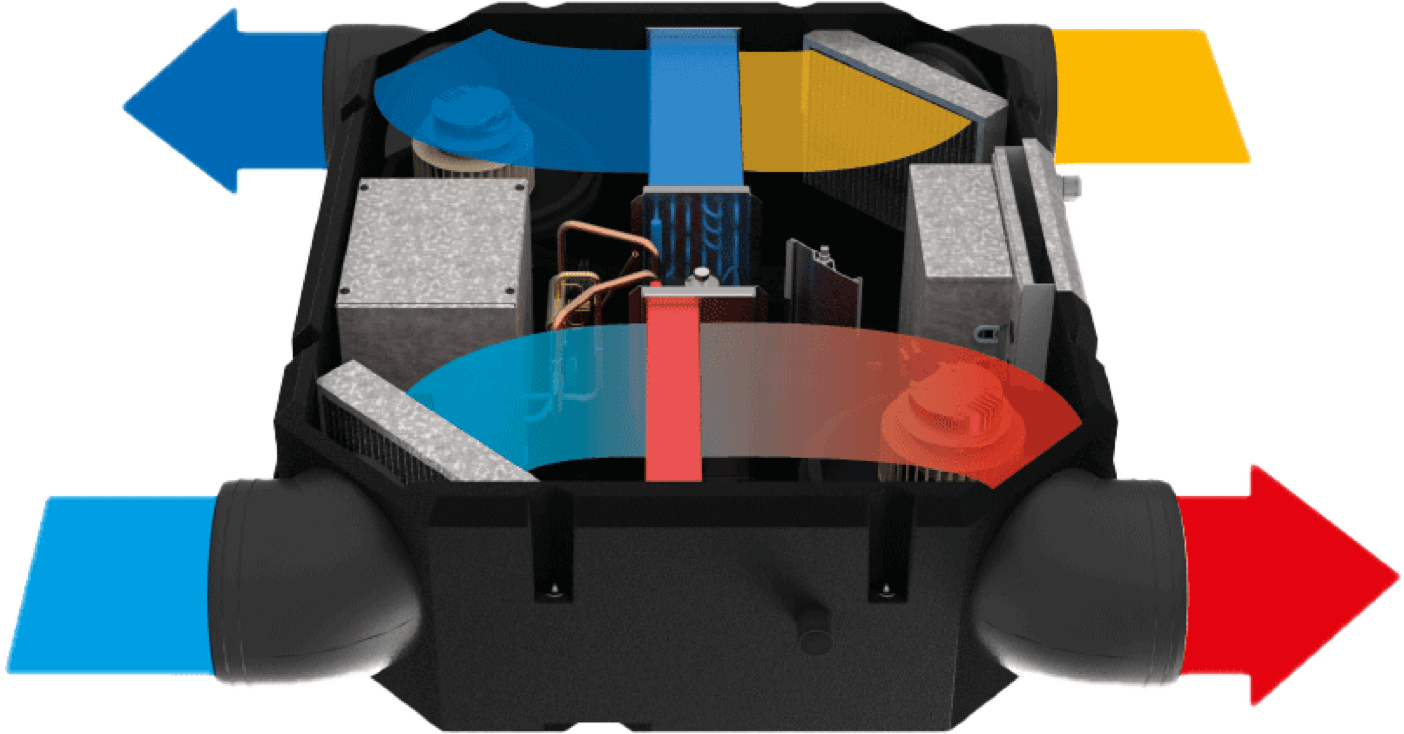 Delivered with secure remote control
Air renewal in homes is essential for healthy air and for protection against damp. The Airflow fresh air filtration system provides optimal air quality.
Ideal temperature,
all year round
Its integrated heat pump allows conditioning of hot or cold air for constant indoor temperature and well-being all year round.
Airflow is a hybrid double-flow ventilation system. It consists of a heat exchanger that allows "free" recovery of calories present in the extracted air. The hybrid mode is complemented by a heat pump, allowing fresh air to be obtained at the ideal temperature. This dual technology allows renewal of air while the air introduced into the house is heated at an extremely low cost.
Reference
Indoor unit:
AW-AIRFLOW250-N91
Refrigerator/PRP:
R32/675
Cooling
Power (A35/A27) :
1,57 - 2,07 kW
EER (A35/A27) :
4,34 - 2,56
Heating
Power (A-5/A20) :
1,97 - 2,45 kW
COP (A-5/A20) :
4,93 - 7,66
Acoustics
Sound pressure at 1 m:
34 - 45 dB (A)
Acoustic power:
47 - 58 dB (A)
Dimensions
Unit dimensions (WxHxD):
1107x290x900 mm
Power supply
Phase/Voltage/Frequency:
1P/220-240V/50Hz