Additional air conditioning
The Maui room air conditioner goes everywhere with you. Mobile, easy to use and space-saving with its compact design, it fits wherever you need it. Its low energy consumption helps keep your budget under control. Available in cooling-only or reversible version.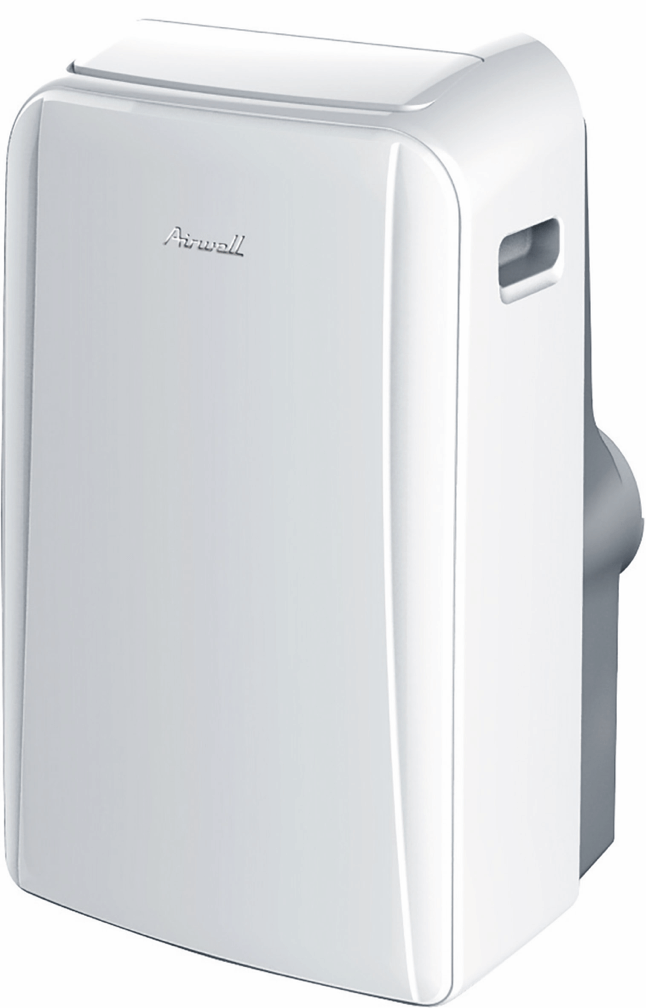 Easy to handle with its wheels and handles
Condensates drained by evaporation
Fits wherever
you want it to go
With its sleek and compact design, Maui can be easily integrated into any interior for extra cooling during hot weather. And when you're not using it, it can easily be stored in a cupboard at home.
Plug it in

wherever you want it
The Maui air conditioner is very easy to use, does not have to be installed by a professional, and can be used right out of the box for immediate comfort.
Maui uses R290 coolant, which is 99.5% propane, an environmentally friendly low-emission natural gas.
Its remote control allows you to adjust your air conditioner with ease from a distance, and set its temperature without even getting up from your sofa.
Very easy to handle with its castors and handles, your Maui room air conditioner can be easily moved into the room you want.
2-in-1 solution:
Cools in summer,
warms in winter
The Maui air conditioner is available in a reversible version, which heats in winter and cools in summer, offering ideal comfort all year round.
Find the version that suits you
Reference
Ref. Indoor unit:
AW-MFH010-C41
Cooling
Refrigerator/PRP:
R290/20
Rated power (min./max):
2,93 kW
EER/Energy Class :
3,10/A+
Indoor unit
Sound pressure at 1 m (TPV/PV/MV/GV):
50/51/52 dB (A)
Acoustic power:
62 dB (A)
Unit dimensions (WxHxD):
467x765x397 mm
Power supply
Phase/Voltage/Frequency:
1P/230V/50Hz
Reference
Ref. Indoor unit:
AW-MFH012-C41
Cooling
Refrigerator/PRP:
R290/20
Rated power (min./max):
3,52 kW
EER/Energy Class :
2,60/A
Indoor unit
Sound pressure at 1 m (TPV/PV/MV/GV):
50/51/52 dB (A)
Acoustic power:
63 dB (A)
Unit dimensions (WxHxD):
467x765x397 mm
Power supply
Phase/Voltage/Frequency:
1P/230V/50Hz
Reference
Ref. Indoor unit:
AW-MFR012-H41
Cooling
Refrigerator/PRP:
R290/20
Rated power (min./max):
3,52 kW
EER/Energy Class :
2,60/A
Heating
Rated power (min./max):
2,93 kW
Indoor unit
Sound pressure at 1 m (TPV/PV/MV/GV):
54/54/55 dB (A)
Acoustic power:
63 dB (A)
Unit dimensions (WxHxD):
467x765x397 mm
Power supply
Phase/Voltage/Frequency:
1P/230V/50Hz